Magotteaux and Grinding Media
Magotteaux is your number one choice option for grinding media. Whether you are a purchasing manager or a procurement manager looking for quality grinding media for your company, we can help.
Magotteaux Group has been in business for more than a century. During that time, we have taken the time to get to know our valued customers. We have listened carefully to their needs and developed the right solutions for them. At Magotteaux, we take our obligations to our customers seriously. We have never lost track of our responsibility to deliver our products in the most economical way possible.
Industries We Serve
Our company is well placed to serve the needs of customers in various industries worldwide. Some examples are as follows:
Cement Plants
Mines
Quarries
Aggregates
Power Plants
Solutions for High-abrasion Extracting Industries
Why choose to work with Magotteaux for your grinding media needs? Here are a few of the reasons our customers have confidence in us:
Experience
We cast our first batch of chromium balls in Vaux, Belgium, in 1950. Today, we have more than 1mio tons of production capacity.
Quality and Innovation
Our company has a well-established reputation as an innovator in the global market. Magotteaux has continued to develop solutions against wear in crushing and grinding processes.
Design Capabilities
Magotteaux can design a bespoke casting or heat-resistant casting solution for your business. We understand that there are times when one of our existing options will not be a good fit. Our sales and technical representatives are happy to work with customers to find the right one.
Manufacturing Facilities
Our manufacturing facilities are strategically situated to allow us to deliver our products to customers in a timely manner. All of our products are produced according to the same rigorous standards, no matter where they are made.
Green Mindset
Respect for people, the community, and the environment is a cornerstone of everything we do at Magotteaux. We are good corporate citizens and stewards of the environment.
Expertise
We are the only supplier offering a full range of grinding media to our valued customers. Magotteaux's product line includes forged and cast options. Magotteaux's team of experts ensures that our customers always get the right solution to ensure the most favourable results every time.
Are you ready to discover more about how Magotteaux can assist your company with its grinding media needs? Contact us now with your questions or to request a bespoke quote.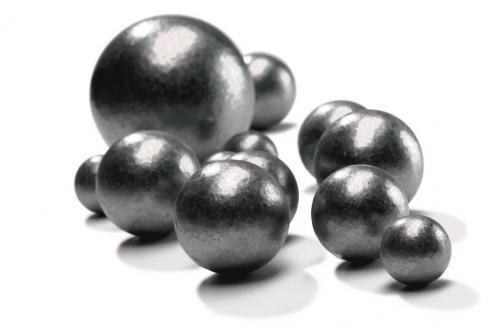 Our Grinding Media Products
We offer a full range of grinding media and grinding balls to suit our customers' needs. Magotteaux is the only company able to provide you with a complete range of grinding media, including cast and forged, low and high chromium, and balls / boulpebs / rods. Our product line also includes ceramic grinding beads and balls.
Magotteaux Mining Grinding Media One Cast High Chrome
When the application requires peak wear resistance against wearing down, choosing the best alloy is critical. Magotteaux Mining Grinding Media One Cast High Chrome is the best option when the situation requires optimal wear resistance against abrasion and corrosion. Available in diameters of 0.5-4 inches, Magotteaux Mining Grinding Media One Cast High Chrome is appropriate for ball mills and tower mills, along with wet and dry ore applications.
Magotteaux Mining Grinding Media One Cast
This is a solution developed for grinding mills. The Magotteaux Mining Grinding Media One Cast is offered in two-to-three and a half-inch diameter sizes only. This low-chromium cast steel ball is the right option for a ball mill. The Magotteaux Mining Grinding Media One Cast has the added benefits of being cost-effective and can be acquired with low upfront investment.
Magotteaux Mining Grinding Media One Cast Forged
Available in diameters ranging from one-six inches, the Magotteaux Mining Grinding Media One Cast Forged is a good choice for customers in the cement, mining, and power station industries looking for an option for SAG mills, ball mills, or vertical tower mills applications.
This is a cost-effective alternative requiring a little upfront cost.
Magotteaux Cement 1st Chamber Grinding Media One
This product was developed for coarse grinding applications. As the name implies, Magotteaux Cement 1st Chamber Grinding Media One is the right option for use in the first chamber of raw and cement mills for all kinds of raw grinding and cement. The expert team at Magotteaux will ensure that Magotteaux Cement 1st Chamber Grinding Media One is adjusted to suit your grinding mill. It is available in diameters of two-four inches.
Magotteaux Cement 2nd Chamber Grinding Media One
Are you looking for a fine grinding product appropriate for the second chamber of your raw or cement mill? Magotteaux Cement 2nd Chamber Grinding Media One is the right solution for the task. Available in diameters of one-half inch to two and one-quarter inch, it gives you superior grinding performance.
Magotteaux Mining Grinding Media Ceramic
Magotteaux Mining Grinding Media Ceramic gives our customers in multiple industries the ability to perform fine and ultra-fine grinding applications using ceramic beads and balls. This new option offers an attractive combination of reasonable pricing and high performance. Beads are available in diameters ranging from 0.3-5 mm. Balls are available in sizes from 8-60 mm.
How We Work with New Grinding Media Customers
When we start working with a new customer, we ask relevant questions to get to know your organization in detail. Our expert team of sales and technical service representatives understands that while your operation may be part of a specific trade, that does not mean it is exactly the same as anyone else's venture.
Each firm is unique. Magotteaux takes the time to discover what your company's challenges are. Our goal is to provide the right product for each customer's particular application requirements. Magotteaux's team is qualified to offer thoughtful advice about grinding media, keeping our customers' specific requirements in mind.
When a customer is ready to order from us, we ship our products using our own supply chain. This strategy ensures that our products reach the customer within the agreed time frame and preserves the security of the supply chain. The order is delivered on time, without worries about delays that will have an effect on your business activities.
How Can We Help With Your Grinding Media Requirements?
At Magotteaux, we are committed to providing tailor-made solutions for all of your company's grinding media requirements. Our team of experts conducts thorough analyses to assess your specific needs and develop the most suitable grinding media for your application. We consider various factors, including the mineral composition, mill type, and the grinding processes you are engaged in, to ensure that our products align with your requirements. Our global presence allows us to offer timely delivery. With an extensive network of sales and service centers, we are always able to ensure you will receive prompt assistance whether you are a new or an existing customer. Our dedicated customer service team is available to address any queries and provide technical support, ensuring a seamless experience. By partnering with Magotteaux, you will benefit from our continuous innovation and R&D efforts, too. We strive to create advanced, sustainable, and cost-effective grinding media solutions, which ultimately lead to optimized productivity and reduced operational costs. In short, you can place your trust in Magotteaux to deliver the highest quality grinding media tailored to your unique needs.
What Makes Our Grinding Media Products so Distinctive?
Magotteaux's grinding media products stand out due to our commitment to quality, innovation, and sustainability. We utilize state-of-the-art production processes and technologies, ensuring consistency and reliability in our products. Our grinding media undergo rigorous quality control measures to meet the highest international standards. We invest heavily in product development, creating unique and patented alloys that offer improved wear resistance, reducing the need for frequent replacements and lowering operational costs. By contrast to some of our competitors, our grinding media products are also designed to minimize energy consumption and environmental impact, contributing to a more sustainable future.
Why Is Hardness so Important With Grinding Media Today?
Hardness plays a crucial role in the performance and efficiency of grinding media. Higher hardness leads to better wear resistance, prolonging the life of the grinding media and resulting in fewer replacements. This directly translates to reduced downtime, lower operational costs, and increased productivity. Moreover, hardness ensures that grinding media maintain their shape and size throughout their lifecycle, which is critical for consistent grinding performance. A balance between hardness and toughness is necessary to avoid breakage and ensure optimal grinding efficiency. Magotteaux's grinding media products are engineered to strike this balance, thereby delivering unmatched performance and value.
Magotteaux Is the Only Supplier Offering a Comprehensive Range of Grinding Balls
Magotteaux takes pride in being the only supplier capable of providing a full range of grinding balls to cater to various industries and applications. Our product portfolio includes forged, cast, and ceramic grinding balls, each offering unique benefits and features that cater to diverse milling environments and operational requirements. With Magotteaux, you can rest assured that you will receive the ideal grinding media solution for your specific needs. Our extensive experience and commitment to innovation make us the preferred choice for customers seeking high-performance grinding balls and other optimized milling solutions.
Contact us for all your Grinding Media Needs
Magotteaux developed the first cast chromium balls in 1950 in its foundry in Vaux, Belgium. These days the firm has more than 1mio tons of production capacity and is a player throughout the global market. Magotteaux has continued to develop solutions against wear in crushing and grinding processes. Magotteaux guarantees supply and quick delivery of grinding media and related parts, across the world. Magotteaux offers quality products as well as having the necessary backup to fill its customers' needs and retain a good customer/supplier relationship.
Magotteaux is your best source for grinding media. Our team has the knowledge and expertise, along with the specialised products to help your firm meet your processing requirements.
Contact us today to discover more or to request a quote.