Applications of the Dipping Tube
Magotteaux produces dipping tubes that can be included in all three different forms of preheater towers. There is the Suspension preheater tower without precalciner, a Suspension preheater tower with in-line calciner and a Suspension preheater tower with a separate line calciner. These are chiefly used in the cement industry. Magotteaux can advise which tower and related parts such as the dipping tube are right for your particular industry. Magotteaux has great expertise in this field. The outstanding properties of these dipping tubes include safe and fast installation and reliability throughout their lifetime.
Dipping tubes are an essential part of the cement manufacturing process. Magotteaux designs and produces steel parts for preheaters. We make our dipping tubes based upon cyclone technology.
A modern cement or clinker plant will be equipped with a vertical suspension pre-heater tower. Travelling rates are not generally used today. Most modern facilities are outfitted with a pre-calciner.
Raw cement falls inside the cyclones during processing. It moves toward the inlet shaft located in the rotary kiln. As the raw cement travels, it takes in heat generated from the hot gases released from the calciner kiln. The cyclone tubes are shielded by several rings stacked on top of each other to make up the dipping tube.
The dipping tube ensures that all the quench air goes into the gas swirl and combines with the kiln gas. The dipping tube's design makes it sturdy enough for withstanding exposure to hot air inside the kiln and cool air on the outside. Due to the thermal insulation between two steel bits, interior air in the tube remains hot and the possibility of any sticky material buildup is significantly lowered.
Magotteaux designs and makes quality dipping tubes that resist the following:
High temperatures
Oxidation
Thermal shock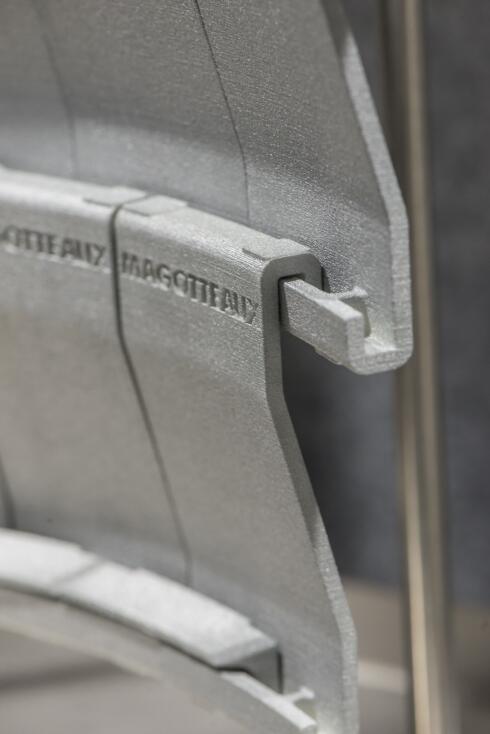 Our dipping tubes ensure that the temperature and conditions in the cyclone are conducive to making quality cement products. When fitted properly, the dipping tube contributes to lower electrical power consumption and overall production stability. The cement or clinker plant will be able to operate more economically with a dipping tube in place.
Alloys and Dipping Tubes
The growing use of alternative fuels has complicated the use of dipping tubes. Companies are being left to face new challenges in this area. Alternative fuel use can increase corrosion and oxidation in dipping tubes.
Magotteaux has taken a leading role in addressing these issues by developing new designs and types of alloys to improve the dipping tubes' performance and safety. Our firm has developed an expertise in the field of alloys. Magotteaux holds several patents on our parts.
The best-suited length of dipping tube is used to facilitate heat exchange and de-dusting for each application. The thickness is adapted to increase their durability. Dipping tubes are most commonly used in cement factories, mines, and hydro power plants.
Magotteaux is an Expert in the Field of Dipping Tubes
Our company has developed a high level of expertise in the field of dipping tubes. We offer our valued clients the advantages of speedy installations while always keeping safety as a main consideration. Once installed, our dipping tubes are a highly reliable choice that will provide years of service.
Kindly contact us immediately for all of your dipping tube questions and concerns.