Expand One: a solution exceeding our customer's expectations
Salt River Cement plant in Northern Arizona has experienced extremely high wear conditions in their vertical raw mill.
The mill is used for crushing abrasive raw material to make clinker. The customer used high chrome OEM rollers.
The roller set was first installed, then hard-faced off site two times, each time after 1,350 hours, resulting in an average total runtime of 4,050 hours and 1.18 million tons of raw material ground per set, requiring three mill shutdowns.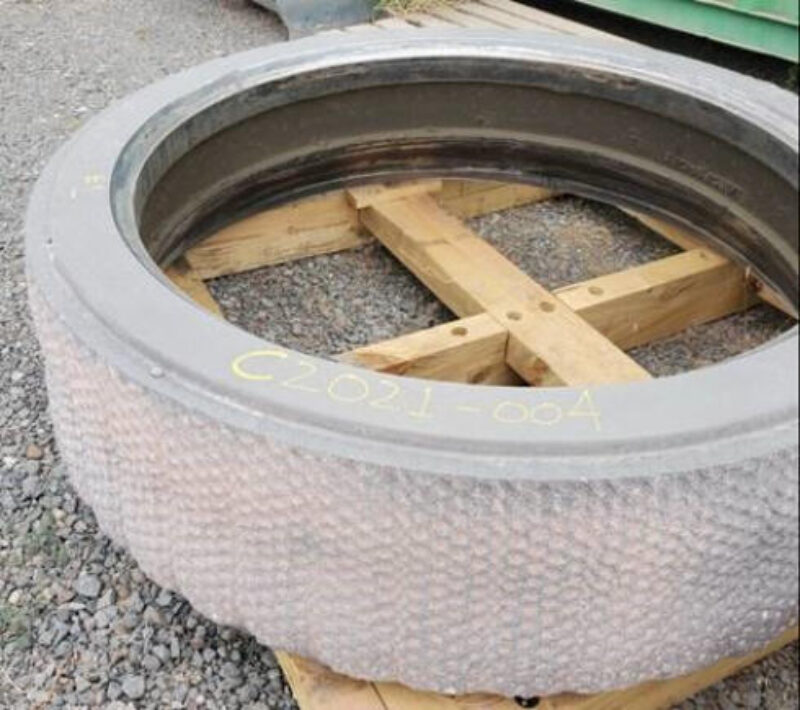 1
Client request
Our customer looked at lowering down the cost to operate this mill in terms of parts, labor, and downtime which was considerable.
2
Solution
As Magotteaux innovated and launched Expand One longer—lasting VRM wear parts, we suggested Salt River to test-buy this new product which had shown stellar results in harsh operating conditions.
Salt River was the very first customer to buy Expand One rollers shortly before the official launch and is now a fervent enthusiast!
3
Results
The Magotteaux Expand One solution not only met the expectations of the customer but by far exceeded them. The plant was so impressed with Expand One that they ordered two additional sets only one month after the initial set of Expand One rollers were installed in their mill.
At the time of writing this case, the rollers were removed for a scheduled maintenance of the mill. At that moment, the rollers (still not at the end of their lifetime) had operated for an equivalent full life of the "HiCr+hard face+hardface" reference cycle, i.e 4000 hours and with an identical level of production.