Optimized grinding media TCO with Magotteaux mining grinding media forged balls
A Gold miner in NAM was investigating avenues to reduce operating costs. They approached Magotteaux with hopes of reducing grinding media wear and explore the potential for High-Chrome alloys.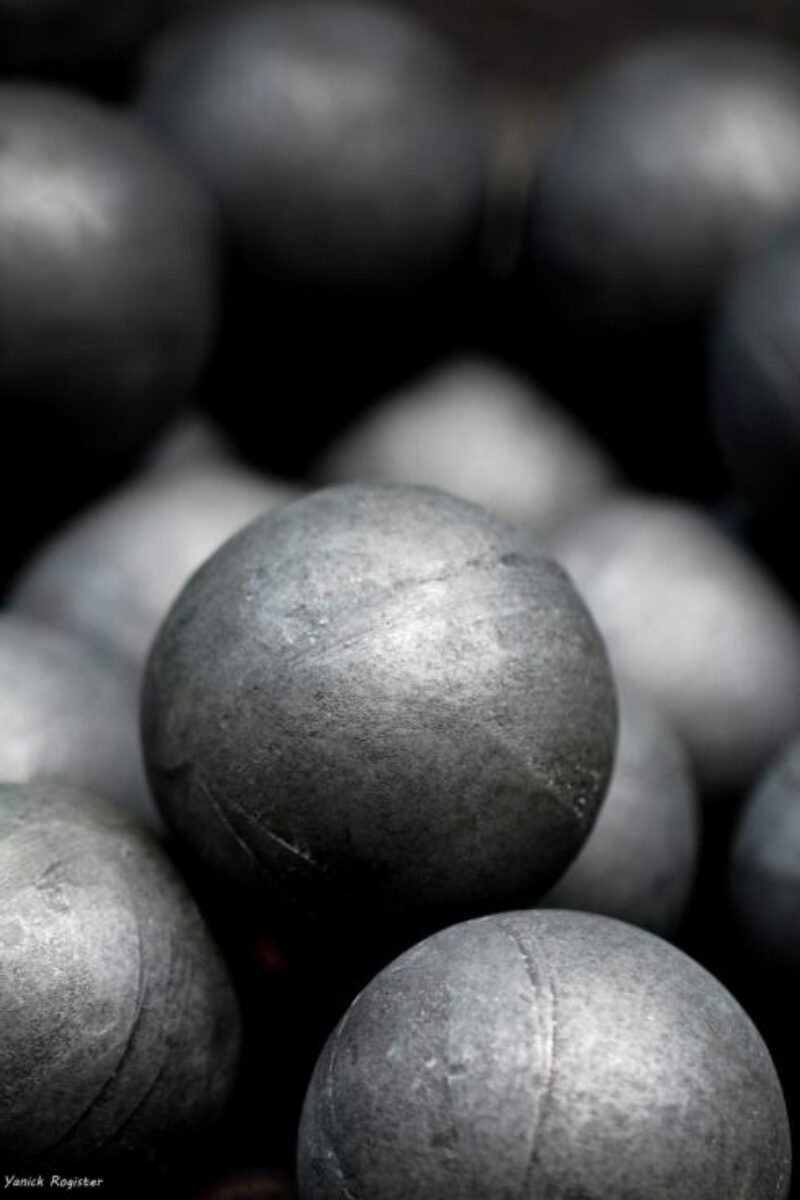 1
Client request
Reduce SAG grinding media consumption without increasing the risk of breakage.
2
Proposal
A mill study determined the running conditions and whether "high-impact" resistant grinding balls were required. Samples were collected for laboratory analysis and an alloy scoping study to define the best solution considering the effects of alloys on downstream reagent usage were carried out.
3
Solution
The ideal forged ball with the optimal hardness and composition for the application was defined through these tests in combination with Magotteaux proprietary models and databases.
4
Result
Our forged grinding media wear is uniform and optimal throughout the entire life.
The balls taken from the mill's discharge were worn down from 4.5" to less than 1/2", without deformation and breakage.