Offering an integrated solution to help our customer's grate furnace run better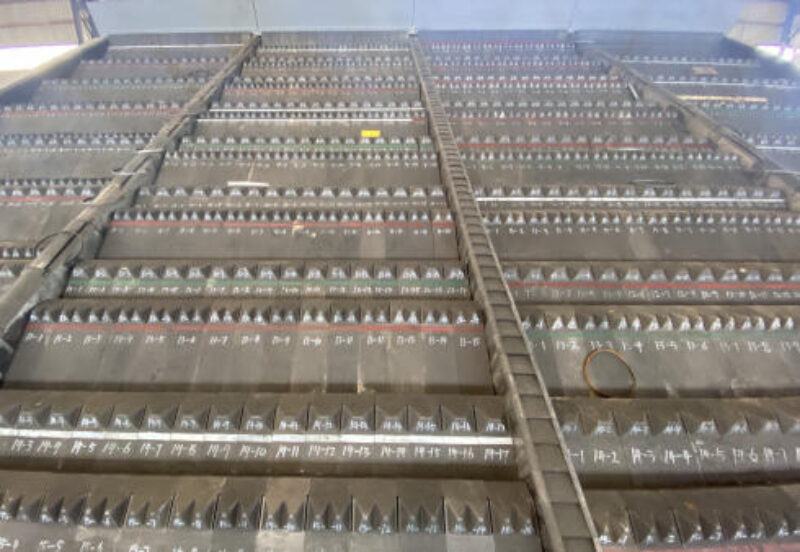 1
Background
Dynagreen is one of the top five waste incineration operators in China with a technology team developing waste incinerator grates.
The technical team was in charge of the incinerator grates development of equipment with 250-400t/d capacity, and incinerator grates purchased externally for equipment greater than 500t/d before 2019.
Dynagreen has good operation cases and projects, with a single equipment operating scale of more than 400t/d. Dynagreen started to develop and design incinerators of more than 500t/d in 2018.
They have strong knowledge in structural design and operation, but no experience in grate casting design, material selection and heat treatment process.
Dynagreen needs a strong partner to support their work, participate to the design phase, and develop viable material solutions.
2
Solution
Magotteaux is the sole incinerator grates supplier of Dynagreen. Today, we want to strengthen our relationship with our customers and reinforce their trust considering the new opportunities ahead.
Our technical team visited Dynagreen's headquarter in Shenzhen to design and draft grate drawings together with the customer that are better suited for manufacturability.
More than just working on the design, our solution aims to:
· reduce the weight the grate
· reduce the mechanical load and costs
· balance the hardness and toughness of the casting
· use a material with better heat resistance
· optimize the air hole design
3
Results
Grate weight reduced by 5%
Customer's R&D time reduced by 3 months. Dynagreen designed the equipment within 3 months; successful trial operation within 5 months.
The outlet air blockage reduced by 70% with the new design.
New material increased lifetime by 25%.